Champions for the MRF Tyres NSW Production Touring Cars 2020 series have been officially crowned, with last weekend's fourth round at Sydney Motorsport Park marking the end of the shortened season.
Coming away with the most accolades from the truncated year was Daniel D'Aquino, who won the NSW State, Club and Endurance titles.
Driving his Holden VE Commodore SS, D'Aquino won all but two races in Class B2, despite facing opposition from the likes of Corrine Virag and Paul Pearson. His domination of the class was rewarded through the NSW PTC points system, which pays the most generous dividends to drivers who perform consistently well within their class.
Class A1 honours went to RAM Motorsport Mercedes A45 AMG driver Michael Sheargold, whose season was highlighted by an outright victory in tricky conditions at Wakefield Park. Sheargold topped the class standings ahead of his team-mate Alex Bryden, with Stephen Thompson (Mitsubishi Evo X) finishing third overall.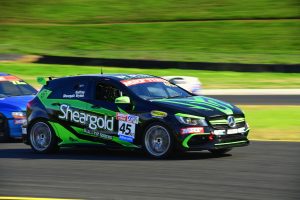 Experienced campaigner Matthew Holt won Class A2 ahead of Daniel Oosthuizen and Brent Howard, while Reece McIntosh was the best of the Class B1 runners. McIntosh pulled off some giant-killing performances in his VW Golf, including outright pole position in the wet at Wakefield Park.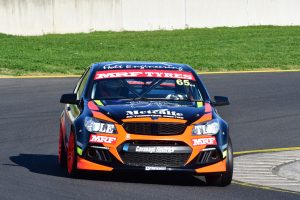 Veteran racer and friendly paddock personality Chris Reeves campaigned a VW Scirocco during the 2020 season, winning Class C ahead of John Fitzgerald, who steered the Garry Mennell-owned BMW 130i.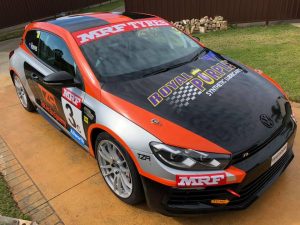 The battle in Class D was another hotly-contested affair between a couple of Toyota 86 pilots and this season it was Zach Loscialpo who prevailed by just 12 points over last year's class champ, Edan Thornburrow. Michael Ferns brought the diminutive but nimble VW Polo GTI home third in the final class standings.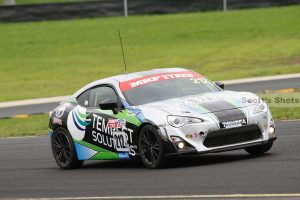 Bruce Colbey drove Chris Reeves' Suzuki Swift for a couple of rounds and was rewarded with the overall title in Class E.
Class X was taken out by Simon Hodges, who debuted a brand-new BMW M4 part-way through the season. Despite the car being in its early stages of development, Hodges was able to defeat his class rivals Joe Krinelos and Duane West by a miniscule three-point margin in the final analysis.
Presentation of trophies to the 2020 MRF Tyres NSW PTC Champions will be advised in due course.