New South Wales Production Touring Cars Inc. is the promoter for a class of racing known as NSW Production Touring Cars (formerly Combined Touring Cars), a series combining the production car categories of Street Sedans (vehicles complying with CAMS Group 3E technical regulations) and Saloon Cars (vehicles complying with Group 3K regulations).
Because it caters for road-going cars with very minimal modifications, NSW Production Touring caters for a wide range of budgets and experience levels. The vehicle classification system ensures drivers are competing against vehicles with similar performance levels.
The series was founded in 2002 and its immediate popularity saw it granted full NSW State Championship status in 2003.
Rounds of the series have predominantly been held at the Sydney Motorsport Park (formerly Eastern Creek), Wakefield Park and now-defunct Oran Park circuits, while special events have also been held at interstate venues such as Winton and Sandown.
The race formats include sprint races and one-hour endurance races, which include compulsory pit stops and the option of two drivers.
NSW Production Touring Cars are also eligible for the Bathurst 6 Hour, a longer-distance production car endurance race held each Easter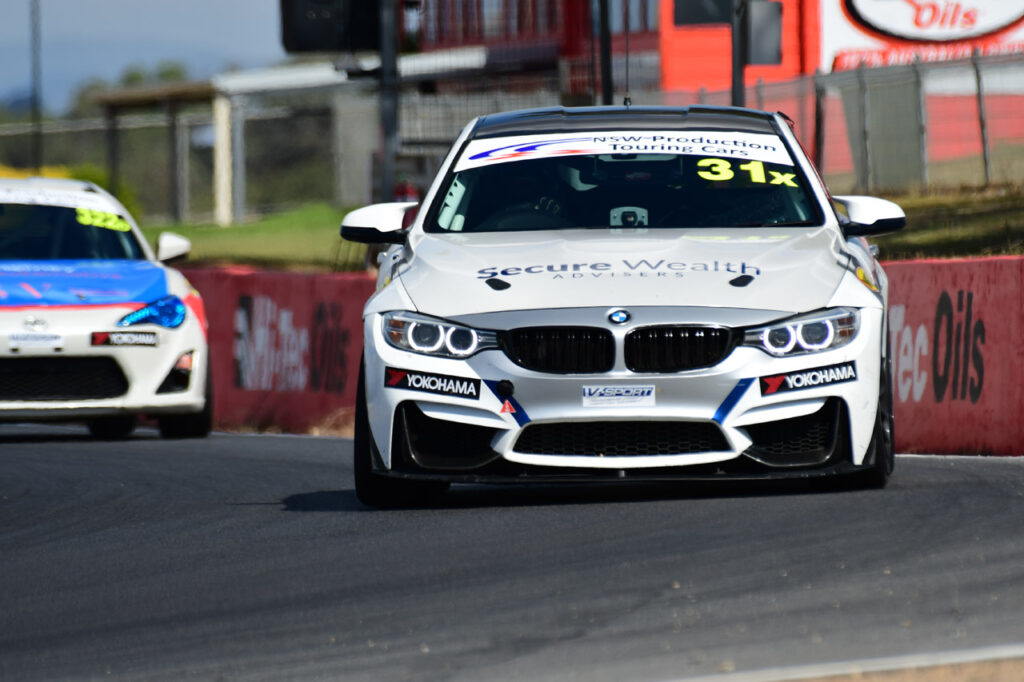 The NSW Production Touring Car Championship is divided up into nine classes:
Class X (Extreme Performance)
Class A1 (High Performance Forced Induction)
Class A2 (High Performance Naturally Aspirated)
Class B1 (Performance Forced Induction)
Class B2 (Performance Naturally Aspirated)
Class C (Sports Touring)
Class D (Touring)
Class E (Small Capacity Touring)
Class S (Saloon Cars)
The points structure for NSW PTC is class-based. Drivers are awarded points based on the finishing position within their class (not outright finishing position). Hence, the overall series champion is the driver who performs the best within their class over the course of the season.