The NSW Production Touring Car Championship is a popular pathway into motorsport competition.
The category has been around for many years, and a number of drivers have used it as a stepping stone to a professional career.
The category promotes cost effective and close racing for all competitors, in a family-friendly atmosphere.
Here are two important steps for joining NSW PTC as a competitor:
Join New South Wales Production Touring Cars Inc. – the promoter of the NSW Production Touring Cars category. To be eligible to race in our NSW State and Club Championships, score points and receive trophies, you will need to be a financial member. For more information, visit the membership page.

Obtain a race licence. To race with us you will need to have a minimum of a Provisional Clubman Circuit licence, as issued by Motorsport Australia. For more details, visit the Motorsport Australia website.
Once you have completed these steps, you're ready to build your race car!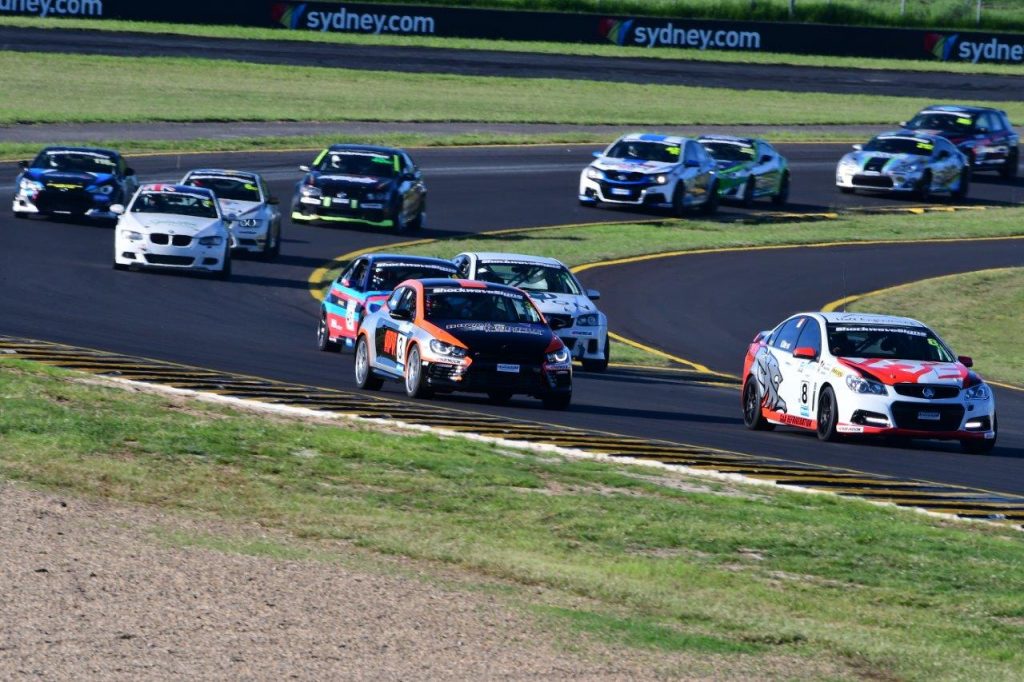 If you are planning to build a new car, we strongly recommend you contact one of the committee members before you begin. If your intended car is not on NSW PTC's Approved Car List, you will need to make a request to the Committee to determine if your car is eligible to race and can be added to the list.
You must also understand all the rules and requirements applicable to your choice of car, whether it be a production car (Group 3E regulations) or saloon car (Group 3K regulations), as well as Schedule H of the NSW Championship Sporting Regulations which applies to all cars racing with NSW Production Touring Cars. 
All cars are regularly checked at race meetings by NSW PTC, independently of Motorsport Australia official scrutineers, for eligibility. Please remember that it is your responsibility to present a legal, safe and eligible car.
You may be asked to present FIA / Motorsport Australia sanctioned homologation papers or workshop manuals for your vehicle to confirm any eligibility issues. You can obtain a copy of these documents by contacting Motorsport Australia national office, or the manufacturer.
In 2007, Motorsport Australia introduced a nation-wide system of Targeted Scrutineering. Under this system, your log book will be checked and logged at each race event. At every fourth event your car will be checked by Motorsport Australia official scrutineers to ensure it meets safety requirements. Please remember that all safety aspects of your race car are your responsibility.
We recommend that you organise a Motorsport Australia scrutineer to carry out a pre-race check on your race car before your first race meeting. If your car is a new car or has never undergone a targeted scrutineering check then this will be a requirement. Please contact the NSW Motorsport Australia state office for further information.