Hadrian Morrall and Tyler Mecklem have joined forces in a Mitsubishi Evo IX to win Round 4 of the MRF Tyres NSW Production Touring Cars Championship one-hour endurance race at Sydney Motorsport Park on Sunday.
The weekend did not start on the brightest note for Morrall and Mecklem; in the first of Saturday's sprint races, they were involved in a collision at Turn 2, which saw their Evo sustaining suspension damage and retiring from the race.
Jack Winter capitalised to take the outright victory in both Saturday sprint races; David Krusza finished second in his BMW 135i ahead of Alex Bryden (Mercedes A45 AMG) in the Driver A sprint while Ryan Godfrey took control of the Mercedes in the Driver B race, finishing second ahead of Jayden Ojeda, who climbed aboard Simon Hodges' BMW M4.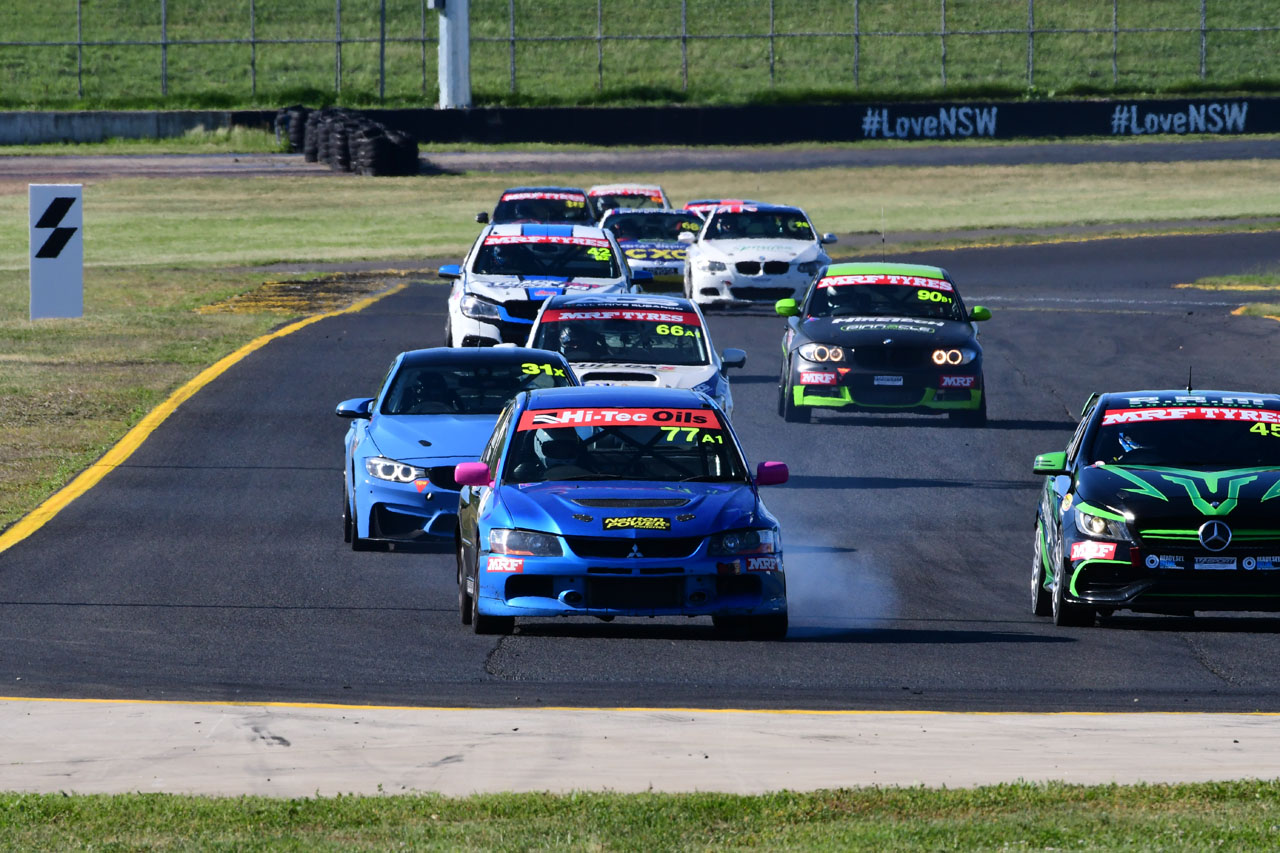 Winter led the early stages of the one-hour enduro, but the Morrall/Mecklem team executed a faster compulsory pit stop, which allowed Mecklem to return to the circuit just ahead of Winter.
The two Mitsubishi Evo drivers became engaged in fierce combat for several laps, Winter finally making the pass on Mecklem through the final sequence of corners. The 19-year-old took the chequered flag in first position, but was denied the race victory due to a post-race penalty for a pit stop infringement, which relegated him to second position.
Third place outright went to the Subaru WRX STI of Dimitri Agathos to complete an all-Class A1 outright podium.
Simon Hodges/Jayden Ojeda won Class X with fifth outright while Class D winner Edan Thornburrow finished an impressive sixth overall. Despite stalling on the starting grid and falling to last, David Krusza recovered to seventh outright and first in Class B1, while Daniel D'Aquino won Class B2 with 10th outright to solidify his position at the top of the overall series standings.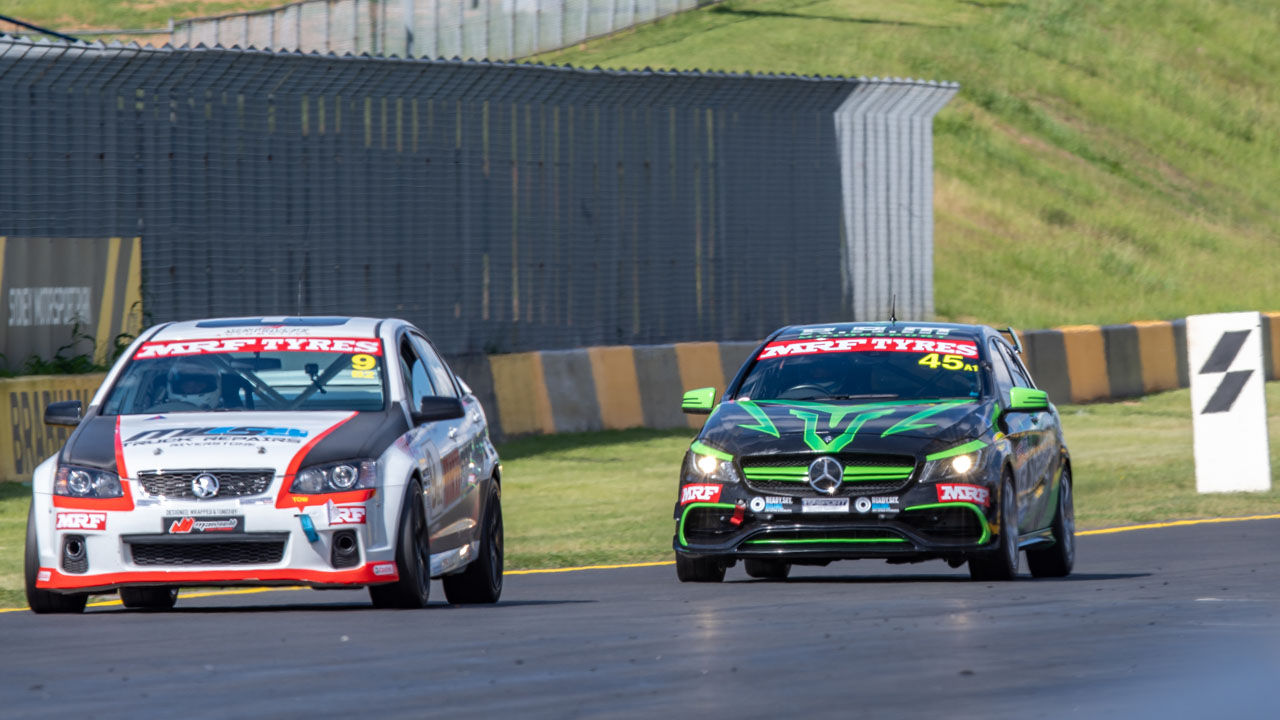 With his regular BMW M4 still sidelined with mechanical issues, Anthony Soole continued to add to the assortment of machinery he has driven during the 2020 season, joining Chris Reeves in his VW Scirocco. Reeves and Soole emerged victorious in Class C. The Class E win went to Jamie Canellis and Brianna Wilson in the Road to Bathurst Mazda 3.