Daniel Oosthuizen has rebounded from a clutch failure in Round 1 of the MRF Tyres NSW Production Touring Car Championship at Sydney Motorsport Park in March to score a pair of outright race victories in Round 2 at Wakefield Park on the weekend.
The F-Series HSV Clubsport driver finished fifth in a wet Race 1, before charging to the front of the field and prevailing in a close battle with Ben Kavich (Mitsubishi Evo X) to win Races 2 and 3.
In Race 2, Oosthuizen pressured Kavich into a mistake on the exit of Turn 9 and while he was beaten off the start line by Kavich's Mitsubishi Evo X in Race 3, he pounced on Kavich into Wakefield's Park's notorious fish-hook before powering to victory.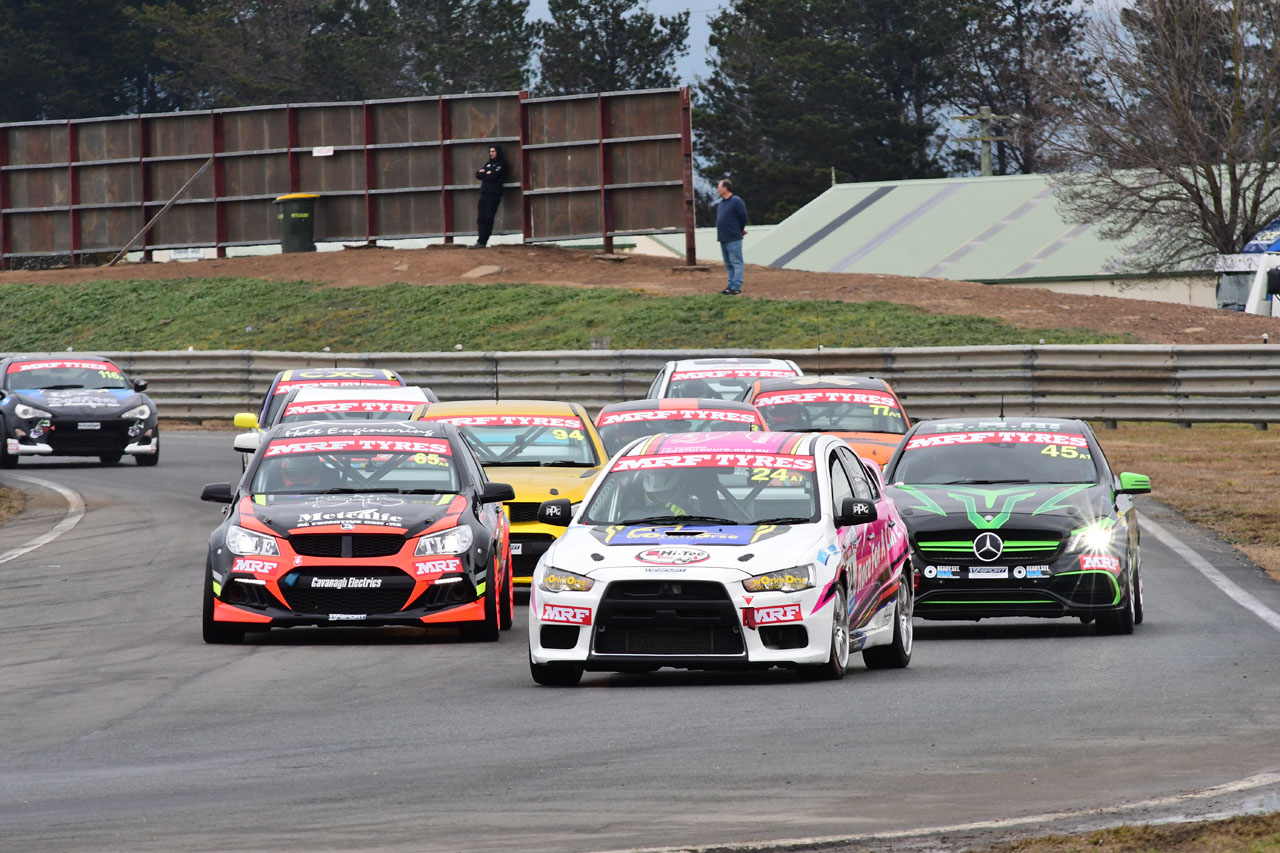 "It's my first outright race win in the Clubsport, so I'm stoked," Oosthuizen said.
"The wet conditions in Race 1 were challenging against the all-wheel-drive cars but our pace in the dry was great."
Kavich finished second outright in the two races while Matt Holt and Tom Muller battled for the final podium position, Muller gaining the ascendancy on Holt in Race 3.
Saturday's wet conditions produced a couple of surprise results, with Reece McIntosh qualifying his VW Golf GTI on outright pole position and Michael Sheargold holding off McIntosh to take the win in his Mercedes A45 AMG.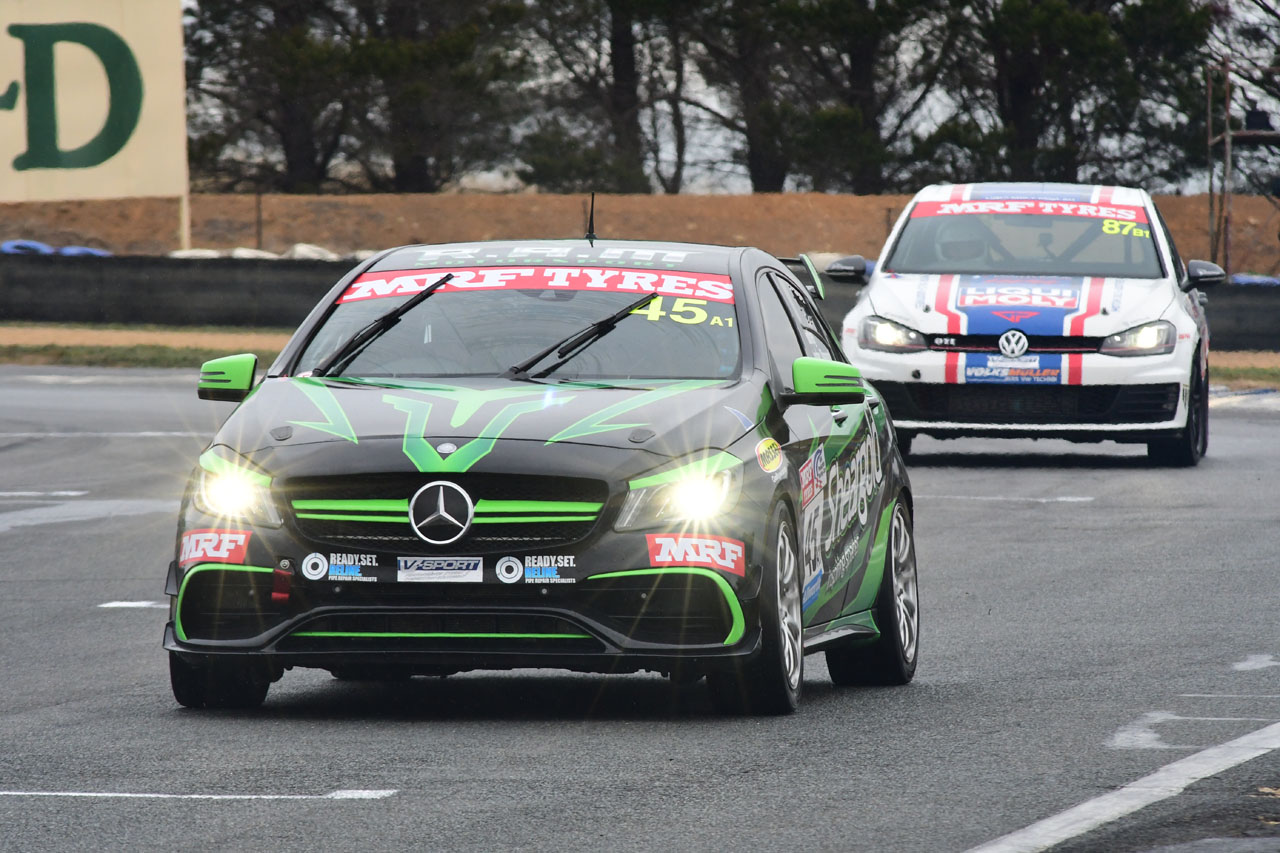 However, McIntosh stalled on the grid in Race 2 and fell to the back of the field, recovering to eighth in Race 2 and fifth in Race 3. Sheargold couldn't replicate his wet-weather form in the dry, finishing fifth and sixth in the final two races.
Chris Reeves notched up a trio of Class C victories aboard his VW Scirocco while the Class D battle between the Toyota 86 drivers was typically entertaining, Edan Thornburrow winning Races 1 and 2 before Zach Loscialpo took honours in Race 3.
In Class B2, it was Daniel D'Aquino who continued his strong vein of form from Sydney Motorsport Park to win the round ahead of Paul Pearson, after Corrine Virag retired from Race 2 with a broken timing chain in her VF SS-V Redline.
Class E also produced an interesting story, Anthony Soole climbing aboard the Chris Reeves-owned Mazda 2 after engine components for his BMW M4 did not arrive in time for the race meeting. Soole scored the class victory with a stunning 13th outright in Race 1, but was defeated by Bruce Colbey's Suzuki Swift in Races 2 and 3.
Round 3 of the MRF Tyres NSW Production Touring Car Championship will be held at Sydney Motorsport Park on 1-2 August.