Simon Hodges has carried the wave of confidence from his Bathurst 6 Hour outright victory to Sydney Motorsport Park, winning all three races in Round 2 of the NSW Production Touring Cars Championship on the weekend.
The three races featured entertaining contests throughout the field and just a single Safety Car intervention in Race 3, triggered when the VW Scirocco of Robert Bryden stopped on track with a mechanical problem.
Below is a summary of how each class played out across the weekend.
Class X – Ultimate Performance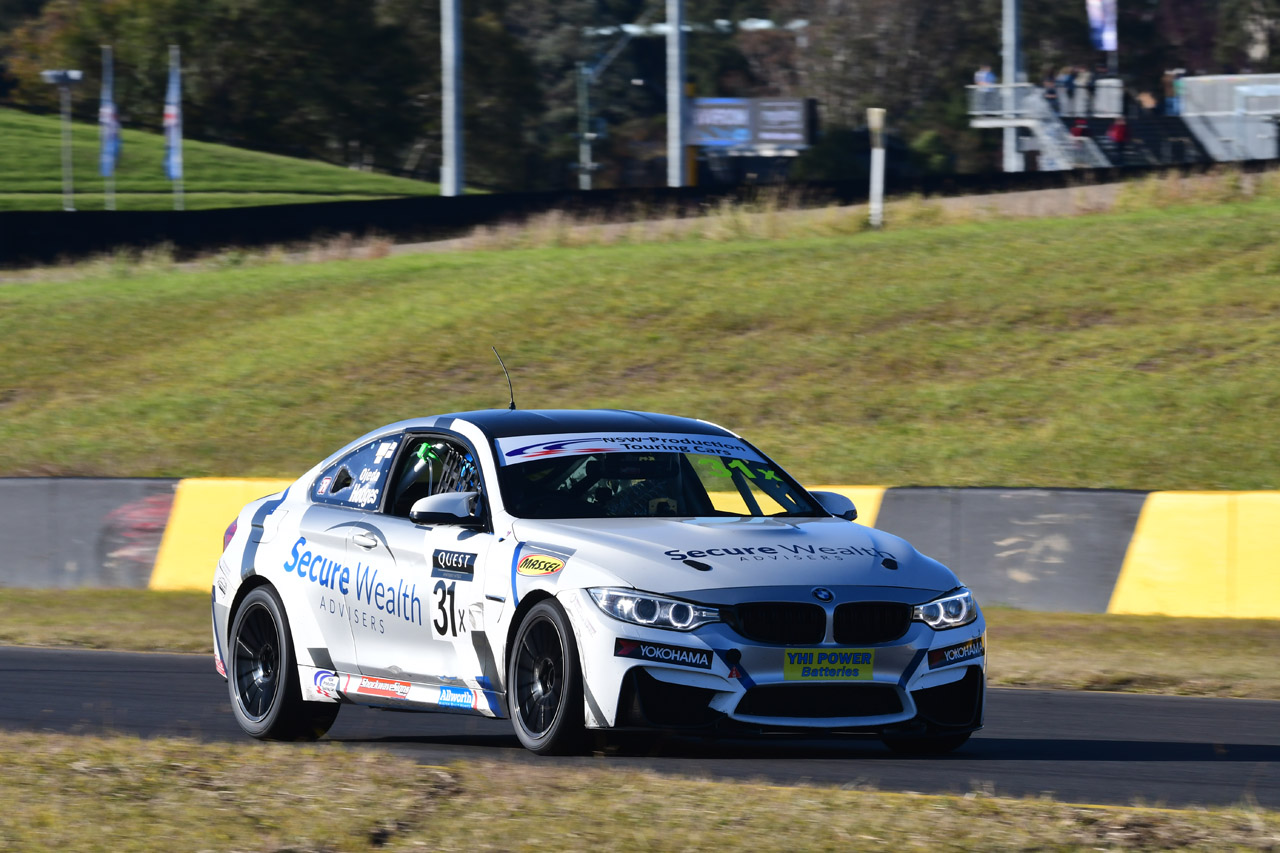 Simon Hodges was the dominant performer in Class X, qualifying on pole position and winning all three races outright. Hodges' closest challenger was fellow BMW M4 driver Anthony Soole, but Soole retired with a turbo hose problem in Race 1.
He recovered from the back of the grid to third in Race 2 and second outright behind Hodges in Race 3.
Third in class was Michael Auld's BMW M3, with three outright top-five finishes.
Class A1 – High Performance Forced Induction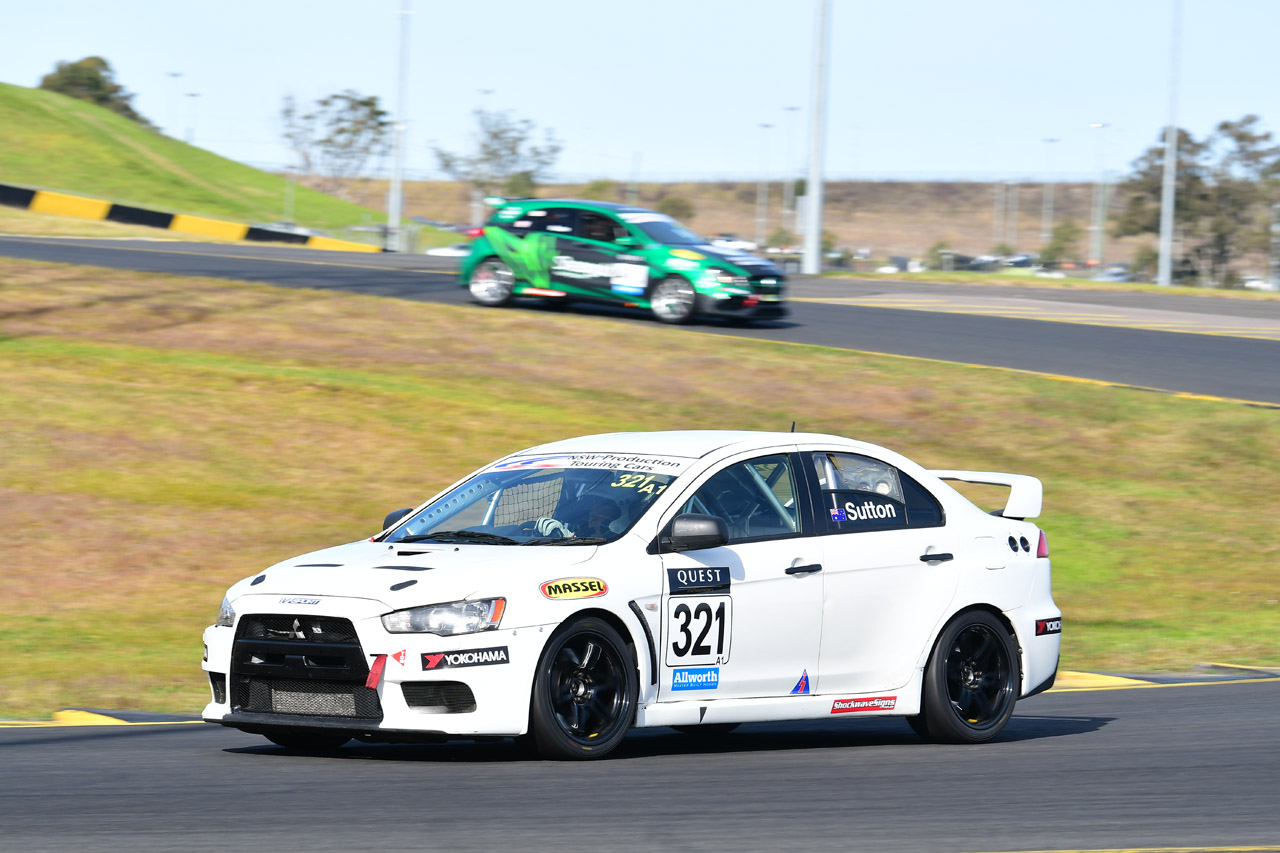 For the second round in a row, Chris Sutton enjoyed a perfect weekend in Class A1 with a trio of class wins and outright top-three finishes in his Mitsubishi Evo X. He spent much of the weekend battling with the Class A2 HSV Clubsport of Matt Holt, the two cars swapping positions on several occasions.
Alex Bryden was second in class aboard the RAM Motorsport Mercedes A45 AMG, finishing fifth, seventh and seventh in the three races.
Class A2 – High Performance Naturally Aspirated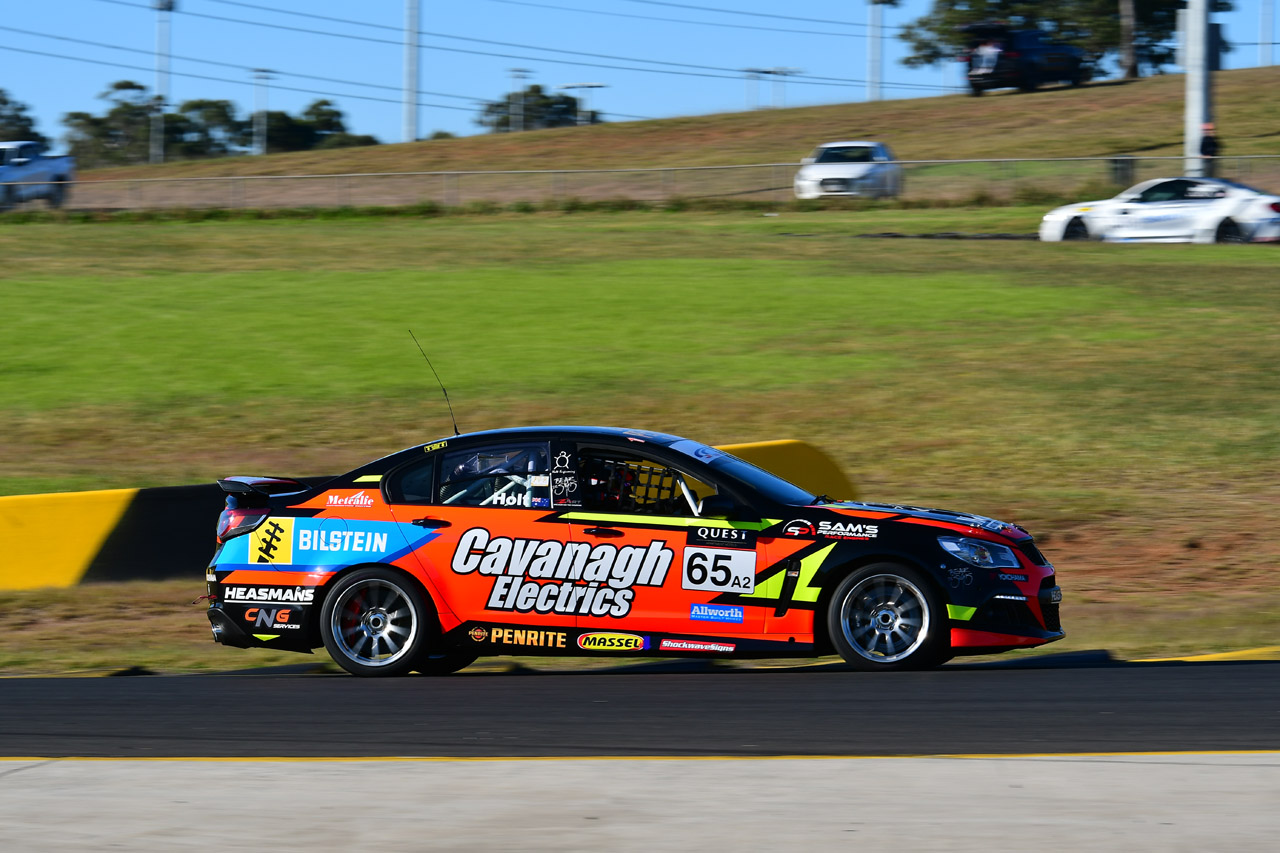 Matt Holt's HSV Clubsport clean swept the class, but not without a challenge from the Mustang of Andrew Miedecke, which was faster in qualifying. However, a combination of engine immobiliser and other electronic gremlins saw Miedecke failing to finish Races 1 and 3.
Class B1 – Performance Forced Induction
Stephen Thompson enjoyed a successful debut weekend in his BMW 135i with top 10 finishes in all three races, while John Fitzgerald was also satisfied with his first outing in a freshly-built 135i.
Class B2 – Performance Naturally Aspirated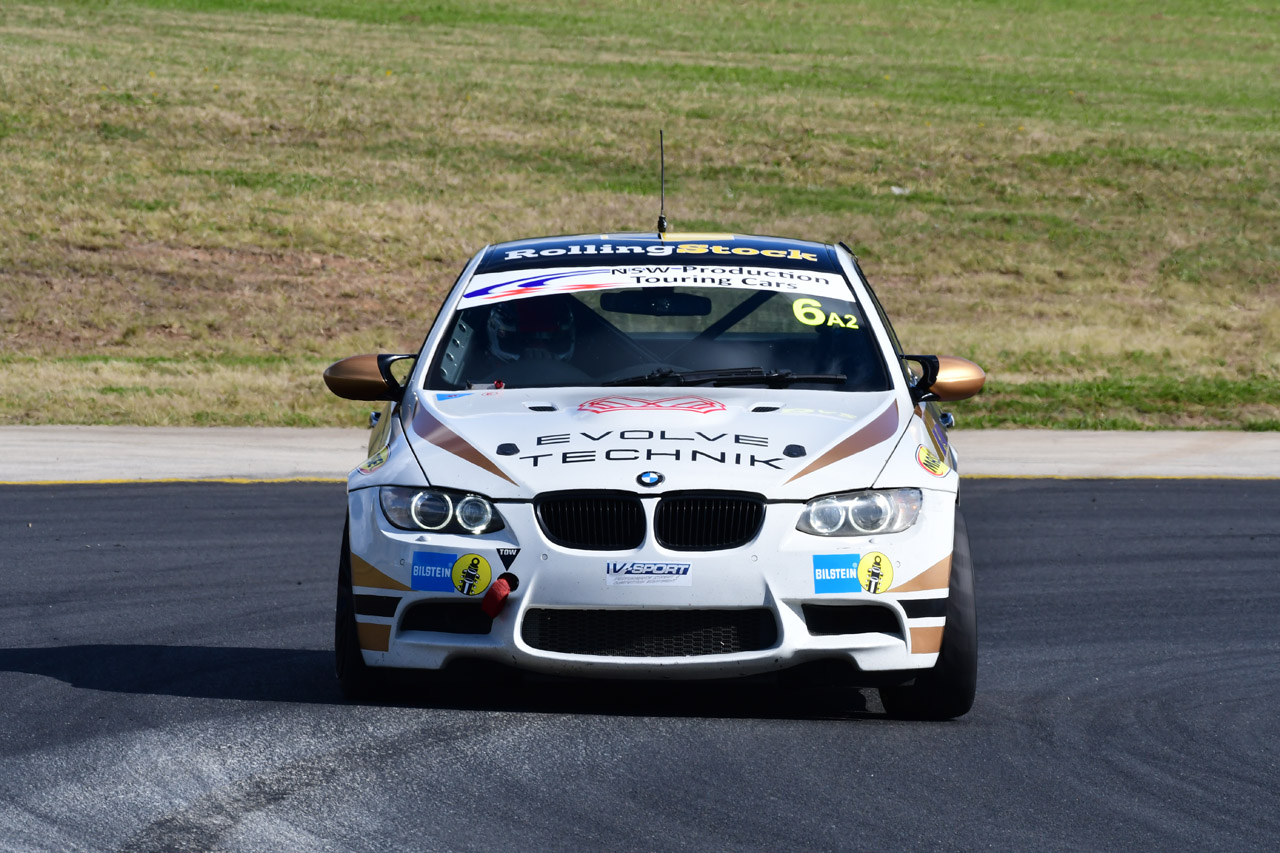 The duel between E92 BMW M3 drivers Gavin Clarke and Brent Howard continued from Winton to Sydney Motorsport Park, but this time it was Howard who narrowly gained the upper hand. Howard beat Clarke home in Race 1, before Clarke turned the tables in Race 2 with a bold overtaking move at Turn 2. A strong start in Race 3 allowed Howard to reclaim the ascendancy and take overall round honours for the class.
Class C – Sports Touring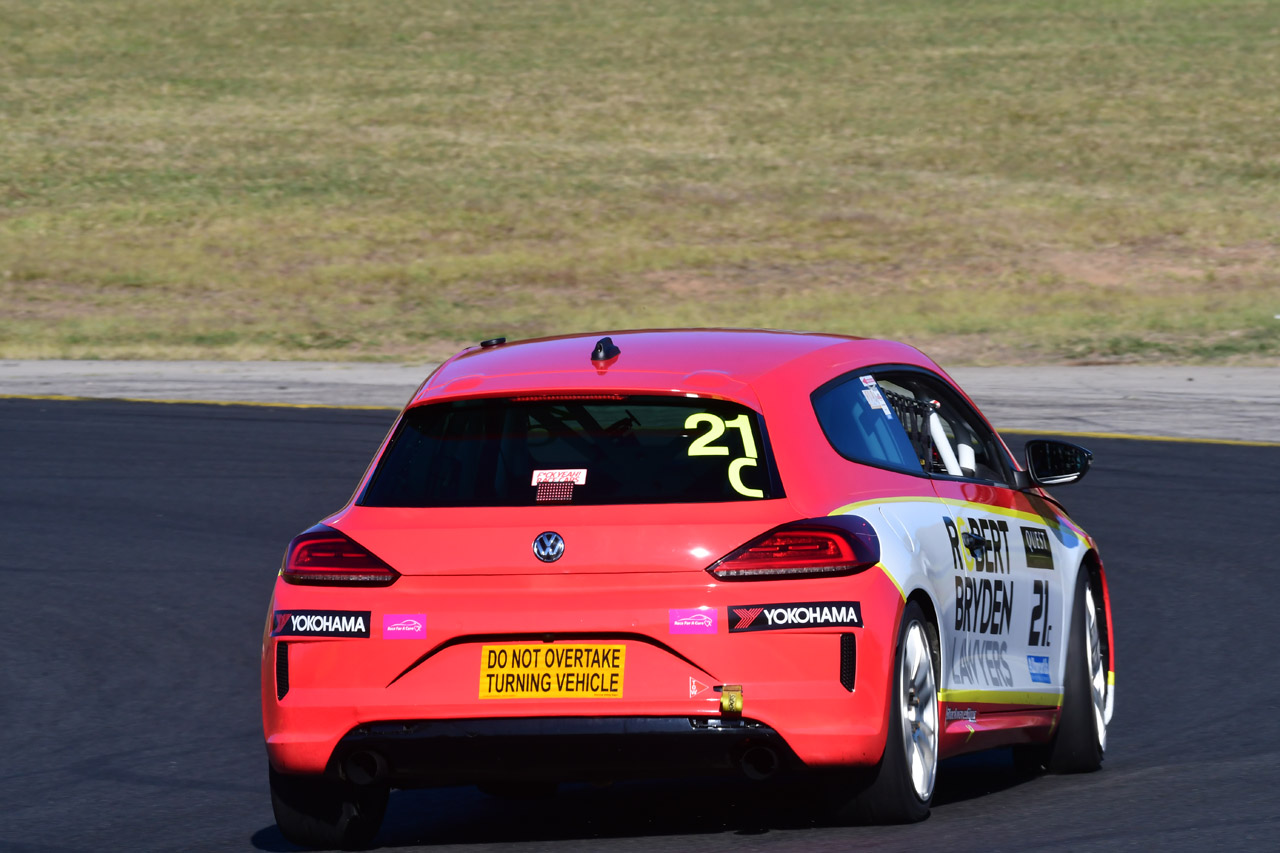 Carl Climan was the dominant performer in the class, winning all three races and scoring a pair of outright top-10 finishes in his VW Golf. Robert Bryden was the next-best Class C runner in Races 1 and 2, but a retirement from Race 3 handed the runner-up spot in the class to the experienced Brian Anderson, making his racing return in the On-Track Motorsport BMW 130i.
Class D – Touring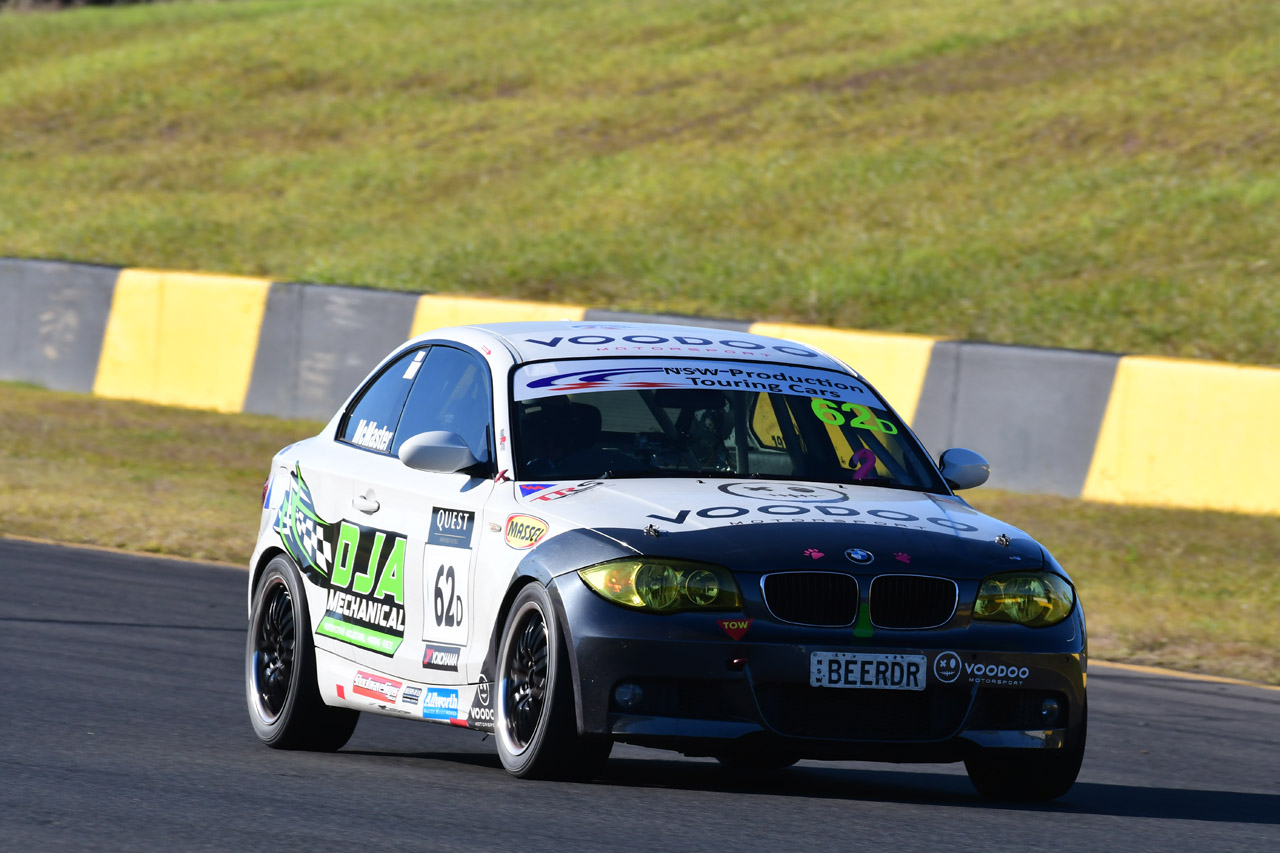 Class D promised to be the most competitive in the field and it certainly delivered, with three different winners from the three races. Daniel Tierney took out Race 1 in his Toyota 86, before Andrew McMaster scored the win in Race 2 aboard his BMW 125i. The final (trophy) race win went to the VW Golf of Sean Cade, but in terms of overall round points it was McMaster who prevailed by the barest of margins.
The three drivers ran nose-to-tail for most of the weekend and are to be commended for their hard but fair racing.