Jimmy Vernon has taken outright honours in the sixth and final round of the 2019 Shockwave Signs NSW Production Touring Car Championship, driving his Mitsubishi Evo X to victory in the two Sunday races after finishing second behind BMW M4 driver Anthony Soole in the Saturday races.
Soole qualified on pole, and won Race 1 after early leader Tony Virag retired with an engine problem. Soole also won Race 2, which was interrupted by a Safety Car intervention due to an incident involving Gavin Holland and Scott Sullivan at Turn 4, and also held out Vernon in a thrilling door-to-door battle in Saturday evening's non-championship night race, the two cars swapping positions on multiple occasions.
Soole and Vernon resumed their ferocious dice in Sunday morning's race, until a blown front-right tyre forced Soole into retirement on the final lap, and cleared the way for Vernon to take the win; the 2017 Toyota 86 Series Champ led all the way in Sunday afternoon's final race.
Soole charged from the rear of the field into the top 10 in the weekend's final race; Tony Virag made a similarly spectacular progression after he was granted special dispensation to swap into another HSV GTS (the Joe Krinelos-owned car).
Honours in Class A2 were shared between Trevor Symonds and Matt Holt, the latter prevailing in the trophy race, while Jacques Oosthuizen was also in the mix, taking the class win in the night race.
Class B1 went to Darren Herbert, the Mitsubishi Evo V driver doing an outstanding job in his 20-year-old car to take the fight up to the much newer machinery. Herbert ran as high as fifth in Race 3, after a close battle with Tom Muller.
Second place for the weekend in Class B1 was enough for Peter O'Donnell to seal the title, aboard his two-time Bathurst 12 Hour-winning BMW 335i.
Geoff Kite wrapped up the overall championship by winning Class B2 in all the races, making it a clean sweep of class round wins for the season.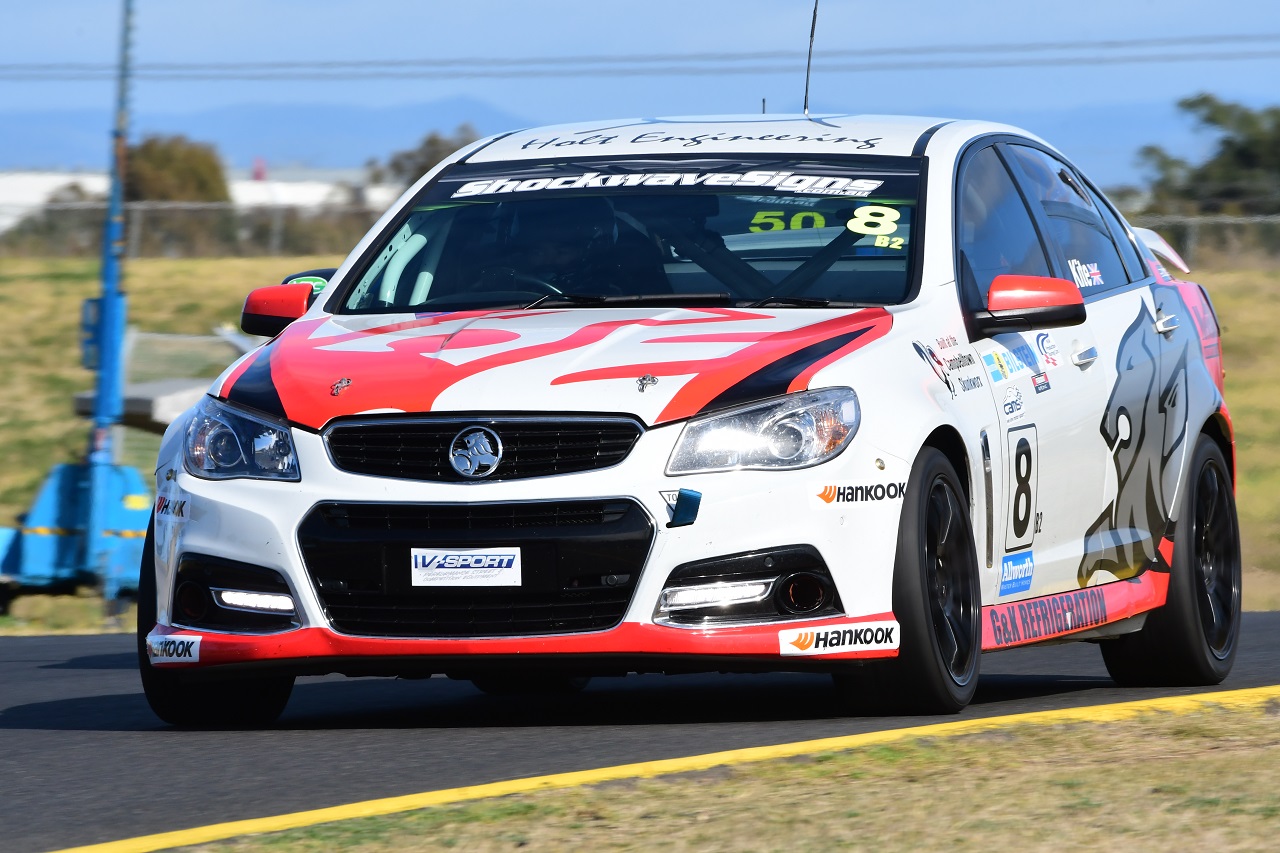 Chris Reeves secured the Class C title by winning the round in his VW Scirocco, while one of the most intense contests took place in Class D.
While Josh Muggleton won all the races, the attention was focused on the championship fight between Edan Thornburrow and Harrison Gray. Gray came into the weekend with a slender points advantage over Thornburrow, which was gradually whittled away. In the last race, Gray fell behind not only Thorburrow but also Zac Loscialpo, handing the title to Thornburrow in the very last race of the season.
Veteran Phil Alexander made another appearance in his Nissan Pulsar, and in doing so he wrapped up the title in Class E.
The NSW Production Touring Car Championship now heads into the off-season break, with announcements on the 2020 calendar and other information on next year's season to be revealed in the coming months.
Round 6 – Class Winners
Class A1 – Jimmy Vernon
Class A2 – Matt Holt
Class B1 – Darren Herbert
Class B2 – Geoff Kite
Class C – Chris Reeves
Class D – Josh Muggleton
Class E – Phil Alexander