Rookie racer Dean Campbell has taken a sensational win in the season-opening Massel endurance race at Wakefield Park for the 2021 NSW Production Touring Cars Championship.
After qualifying his ex-Michael King Mitsubishi Evo X in third position, Campbell made a blinder start from the second row of the grid to take the early lead from Dimitri Agathos and Matt Holt.
However, a slightly delayed pit stop saw Campbell falling to third behind Agathos's Subaru WRX STi and the Holt/Josh Muggleton HSV Clubsport R8.
Nevertheless, Campbell pressed on and when Agathos was baulked by a lapped car, he was able to move into second position and when Muggleton suffered a tyre puncture and was forced into the pits for an unscheduled stop, Campbell found himself back in the lead; his outright victory also gave him the win in Class A1.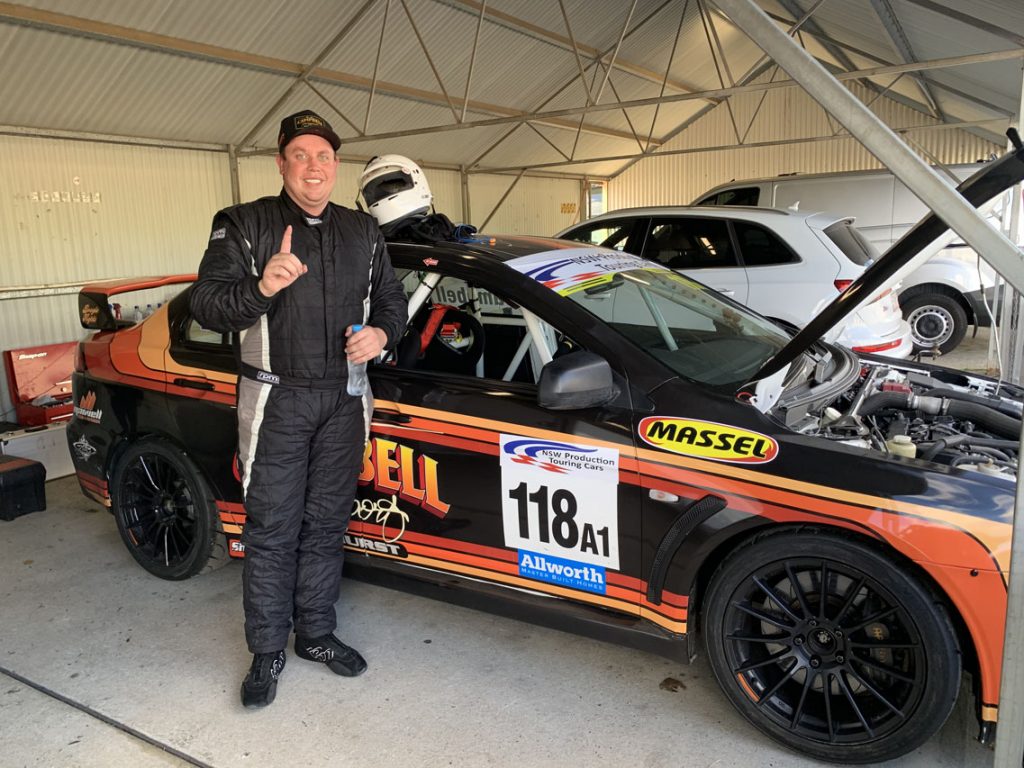 Agathos finished a strong second, despite a late turbo boost issue, while the consistent David Krusza stormed from 15th on the grid to third outright and first in Class B1. The delayed Holt/Muggleton entry was fourth (still first in Class A2) ahead of the well-driven Chris Reeves/Beau Yates VW Scirocco, which won Class C in fifth outright.
In Class B2, the Tony Virag/Liam Evans entry looked to have the early ascendancy but a mechanical failure handed the lead and the eventual win to Daniel D'Aquino, who finished sixth outright in his ex-Geoff Kite VF Commodore SS-V Redline.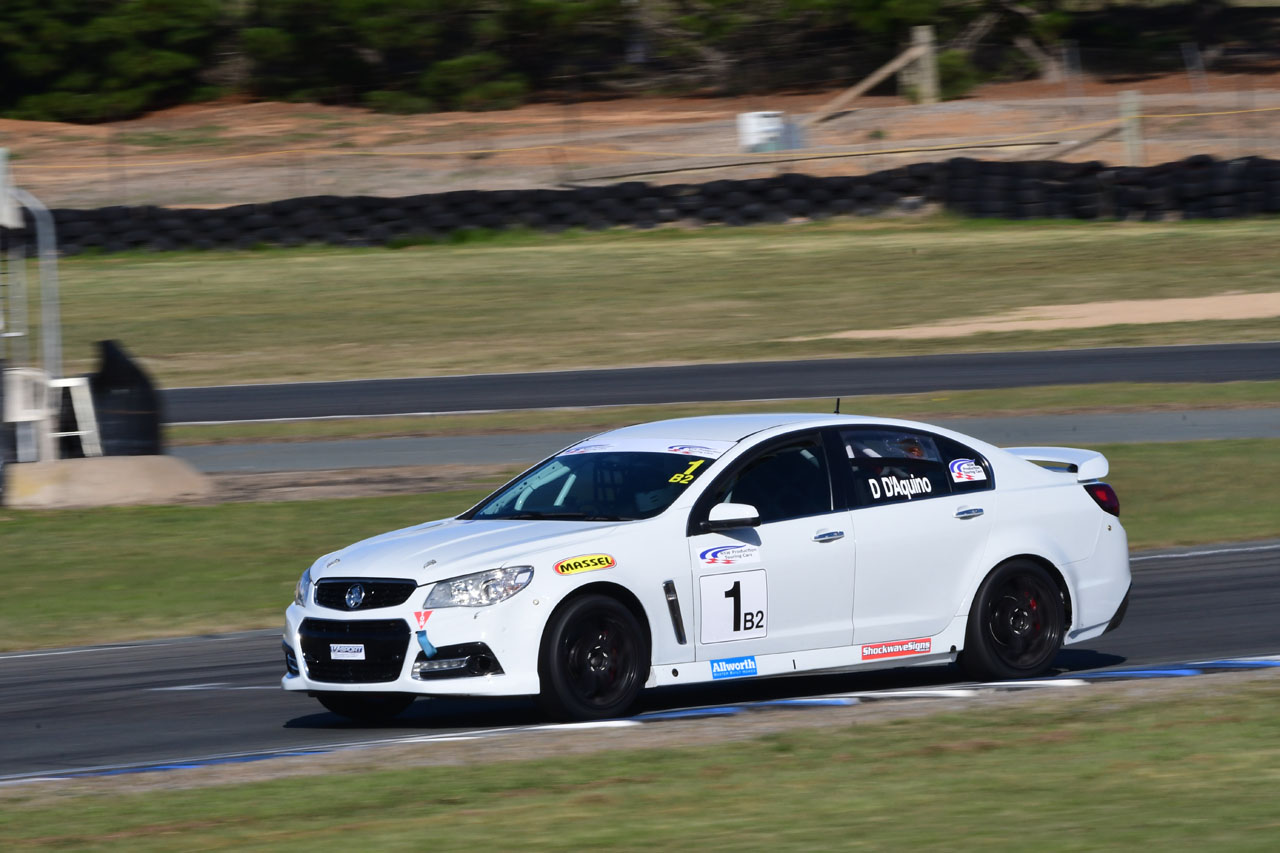 The Mike Ferns/Cody Mackay VW Polo GTi won Class D after a battle with the Tierney Toyota 86, while Jess Martin and Jonathan Beikoff drove their Hyundai Excel to the win in Class E.
Class X was represented by Anthony Soole in his BMW M4; Soole's weekend started on a positive note when he took pole position in qualifying, but rapidly went downhill with a turbo failure.
A gallant effort by the team to change Soole's turbo enabled him to take the start of the endurance race, but his campaign was short-lived, the car retiring after just one lap.
Earlier in the weekend, it was Campbell who emerged victorious in the Driver A sprint race, leaping into the lead with a blinder start before fending off attacks from Agathos and Garth Walden (driving the Brent Howard-owned BMW M3).
In the Driver B Sprint, Josh Muggleton took the win ahead of Agathos and Krusza.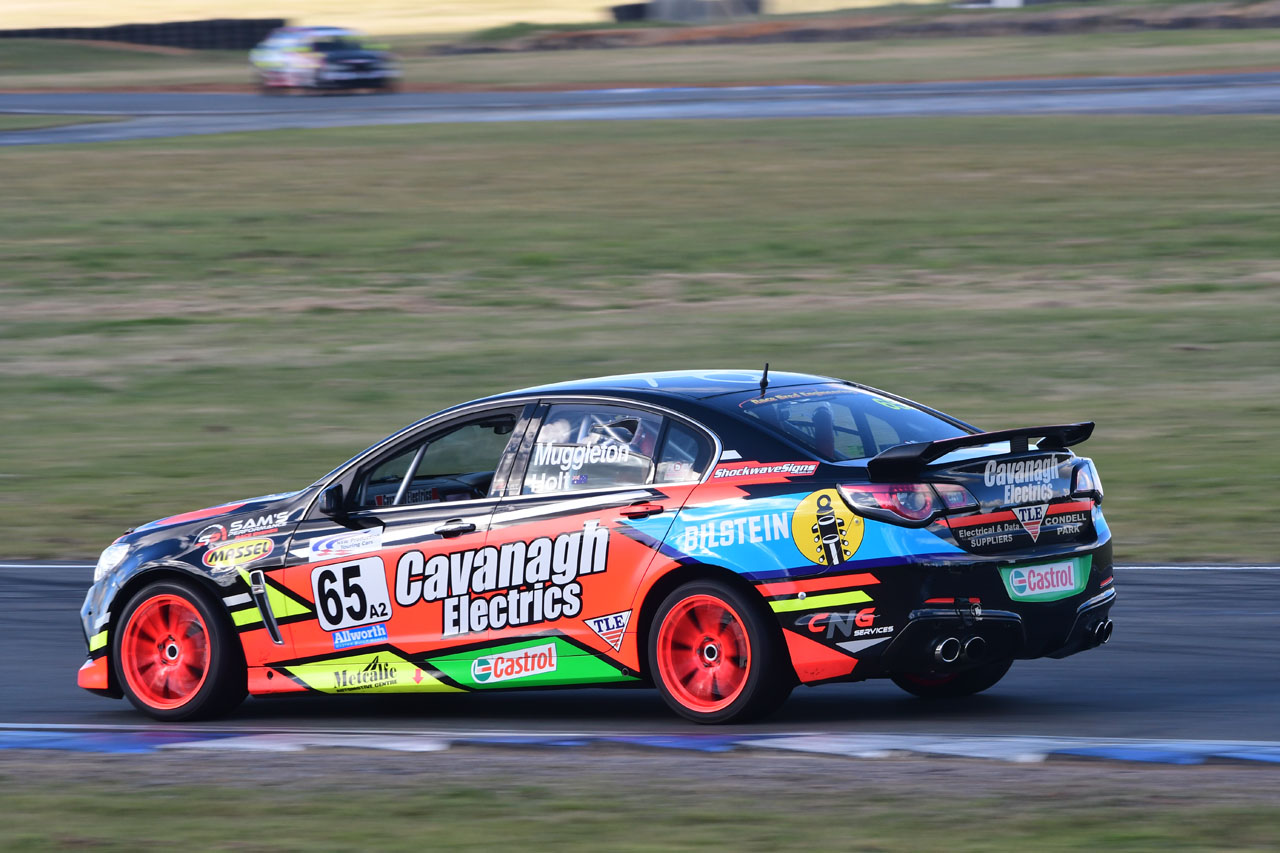 Full championship points will be confirmed shortly.
The next round of the NSW Production Touring Cars Championship is at Sydney Motorsport Park, 26 June.