An entertaining third round of the 2020 MRF Tyres NSW Production Touring Car Championship at Sydney Motorsport Park on Sunday has produced three different outright winners, with Daniel Oosthuizen, Matt Holt and Jack Winter all scoring race victories.
Following on from his pair of wins at Wakefield Park, Oosthuizen qualified on pole and resisted a stiff challenge from Holt to take out Race 1. However, Holt beat Oosthuizen off the line and withstood a race-long attack to emerge victorious in Race 2.
In Race 3, Holt and Oosthuizen's HSVs both succumbed to the all-wheel-drive traction of Ben Kavich's Mitsubishi Evo X off the line. While Kavich led for several laps, he was eventually overhauled by Winter, who had stormed into contention from outside the top 10 on the grid.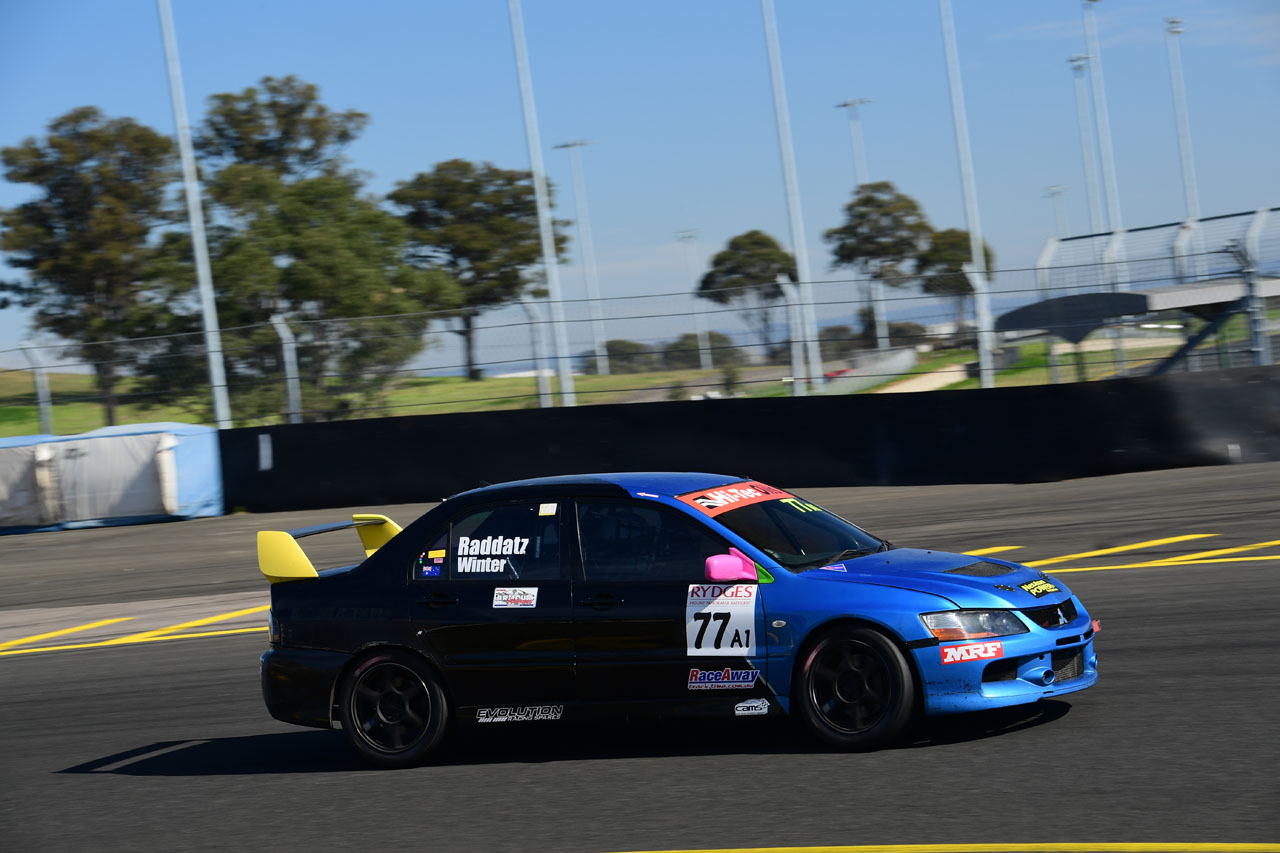 Leading into Race 3, Winter had endured a difficult day, retiring from Race 1 with fuel injector problems in his Mitsubishi Evo IX and receiving a penalty in Race 2, which relegated him to 14th. However, Winter had an abundance of pace in Race 3, setting the fastest lap by more than a second as he charged his way to the front of the field, securing Class A1 honours with outright victory.
Aaron Tebb, debuting a new HSV Clubsport R8, overhauled Kavich to secure second outright in Race 3, also defeating Oothuizen and Holt in Class A2.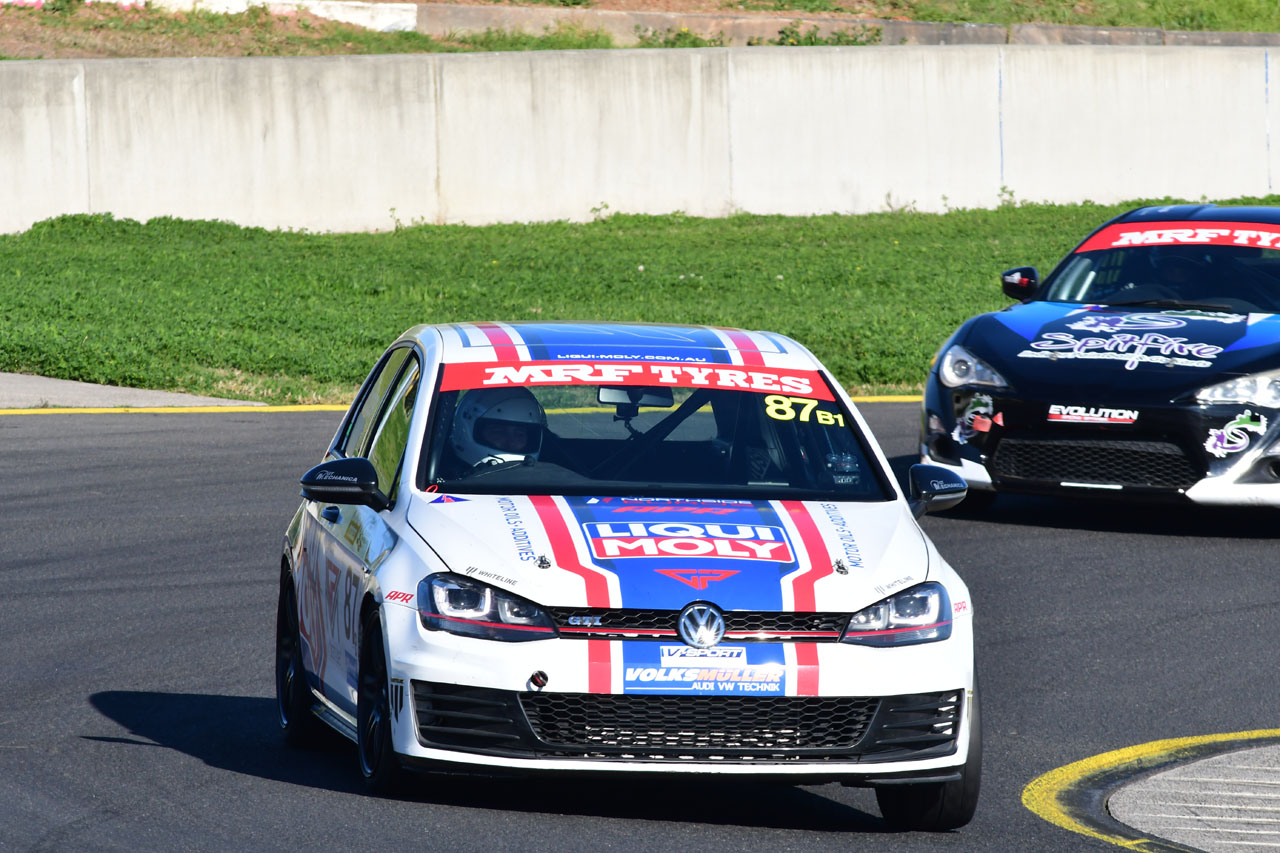 Reece McIntosh won all three races in Class B1, but Class B2 produced three different winners. The class (and overall) points leader Daniel D'Aquino (VE Commodore SS) was looking good after qualifying, taking pole in the class by a comfortable margin, but was forced into an unscheduled pit stop in Race 1 after suffering a flat front-right tyre due to contact with David Krusza's BMW 135i.
Capitalising on D'Aquino's demise was Paul Pearson, who was elated with his maiden class win.
"It's been a long time coming, so I'm absolutely stoked to finally break through," Pearson said.
In Race 2, Pearson was overtaken early on by Corrine Virag, who produced a gritty performance to hold off not only Pearson, but also the recovering D'Aquino for her first victory in the class.
"Daniel got very close to me and there were a couple of times I thought he was going to pass me into Turn 1, but I wasn't going to let my first race win slip away," Virag said.
D'Aquino reasserted his authority in Race 3 to take the class win from Virag and Pearson.
Chris Reeves won all three races in Class C aboard his VW Scirocco, becoming engaged in an entertaining fight with Class D winner Josh Muggleton.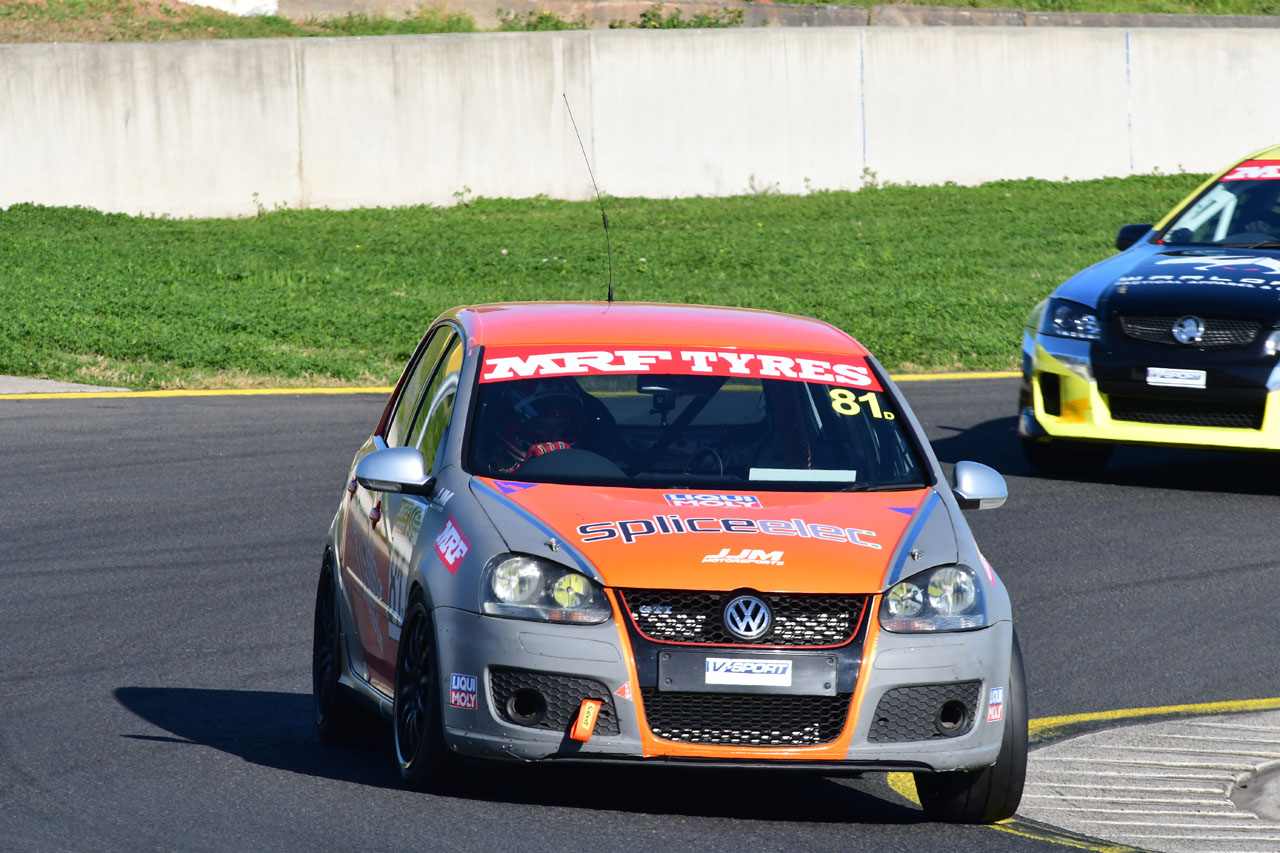 "Josh was a lot stronger under brakes in the last two races because my brakes were starting to fade; I was able to keep him at bay in Race 2, but I couldn't quite hold him out in Race 3," Reeves said.
Ryan Gilroy won Class E in his Mazda 3 despite a non-finish in Race 2 with electrical problems, while the sole Class X competitor, Simon Hodges, finished seventh outright in Races 1 and 2 in his BMW M4, declaring the event as a development exercise.
The MRF Tyres NSW Production Touring Car Championship returns to endurance mode for the next round, with a one hour endurance race to be held at Sydney Motorsport Park on 5 or 6 September.