Mitsubishi Evo X driver Matt Boylan has resisted a late attack from Dunlop Super2 Series star Cameron Crick to win Round 3 of the 2022 NSW Production Touring Cars Championship, the night-time one-hour endurance race at Sydney Motorsport Park.
Watch the one-hour endurance race HERE.
Boylan surged to the lead with a brilliant start from the second row of the grid and built a handy buffer over his pursuers in the opening stint.
Once the compulsory pit stop cycle was complete, Boylan held a 10 second advantage over the Tyler Mecklem/Hadrian Morrall and Dean Campbell/Cameron Crick Mitsubishi Evos, but Crick was charging hard, punching out fastest lap after fastest lap as he hunted down his opponents.
After overtaking Mecklem, Crick was able to erase the deficit to Boylan and closed onto the tail of the Pomelo Designs Evo with just five minutes remaining.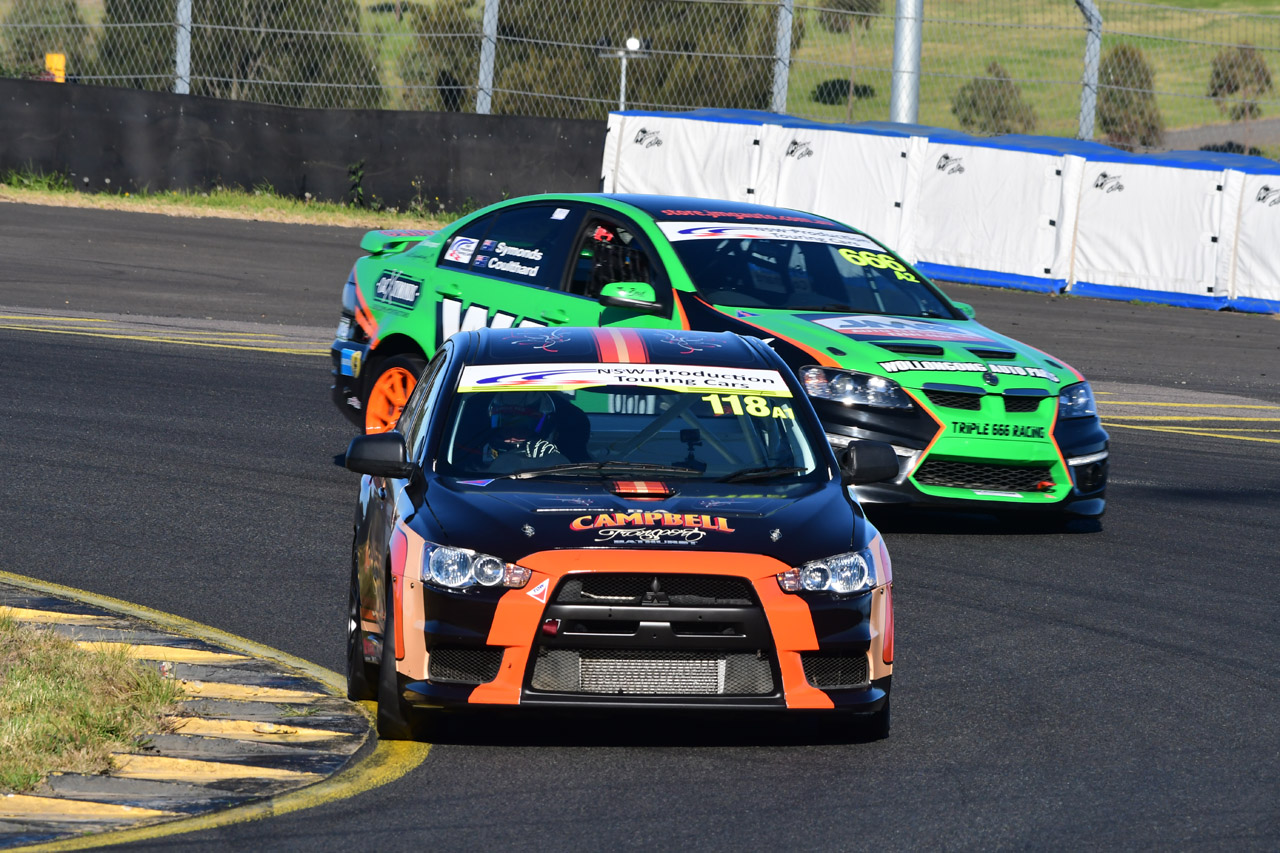 In a grandstand finish, Crick launched an attack on Boylan at Turn 2 on the penultimate lap, but overshot the corner, allowing Boylan to recapture the lead; the former Pulsar front-runner held out the Super2 pilot and ultimately took the win by just 0.9s after 60 minutes of flat-out racing.
"That was an awesome race, Cameron threw everything at me in those last few laps and I couldn't afford to make a single mistake," an elated Boylan said. "The car was fast all weekend and we were able to run at the pointy end when it counted."
Crick was quick to praise his rival.
"I had a slight speed advantage over Matt, but his race-craft in those last couple of laps was exceptional," Crick said.
"He was putting his car in all the right places to make it difficult for me to pass and it was a hard, but very fair battle."
The Morrall/Mecklem car crossed the finish line third, despite Mecklem tangling with a couple of Class D cars during his stint, but a one-lap penalty relegated them to ninth and as a result, it was Jack Winter who finished on the outright podium in his older Mitsubishi Evo IX.
The top three cars were all in Class A1. The winner of Class X was the Anthony Soole/Adam Burgess BMW M4, which came from the back of the grid to fifth outright after brake problems forced the car out of qualifying.
Matthew Holt won Class A2 in his HSV Clubsport, finishing 10th outright despite a post-race penalty, while brothers Josh and Jarrod Muggleton similarly escaped a penalty to take out Class B1 in their freshly built Audi TT.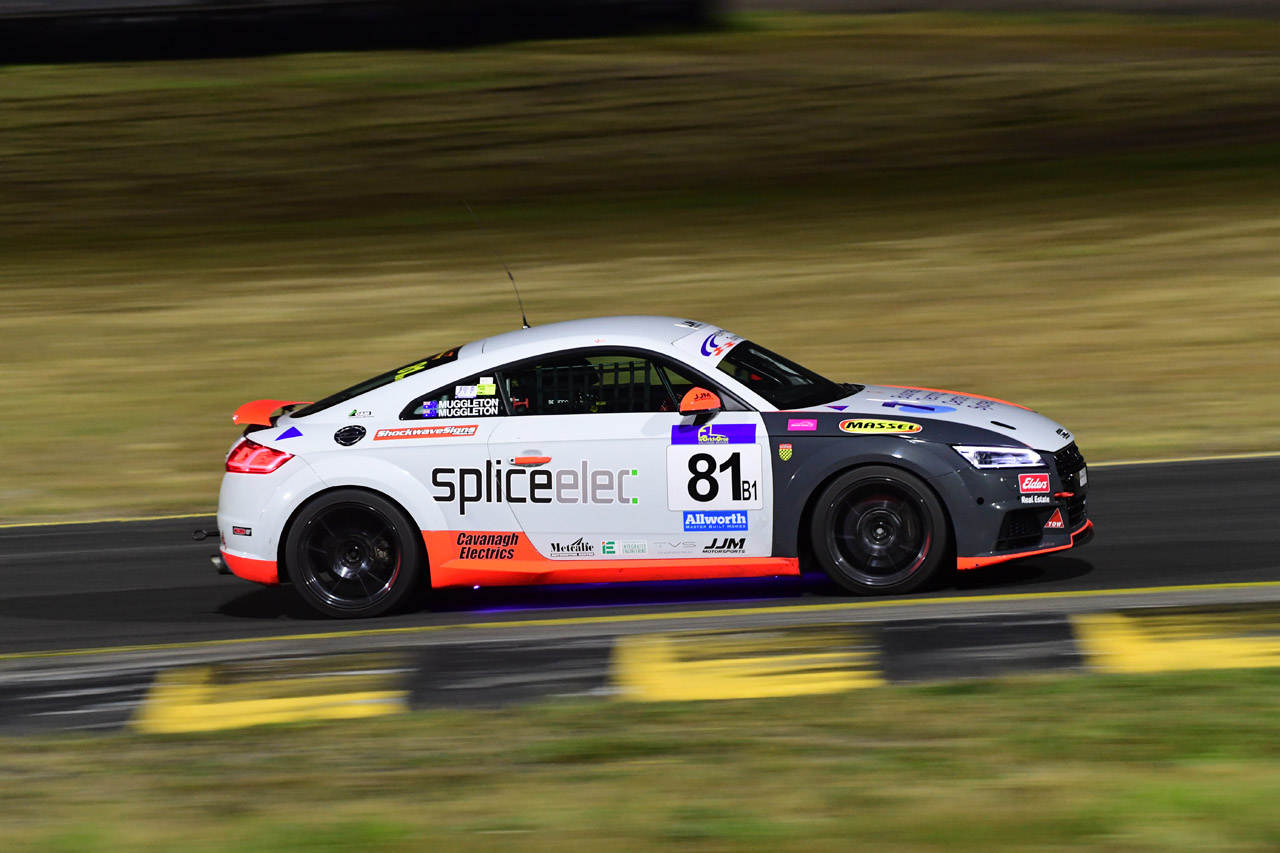 The father/daughter team of Tony and Corrine Virag had a consistent run to 11th outright and first in Class B2, while Paul Navin/Nathan Halstead prevailed in a close Class C battle aboard their VW Scirocco, defeating fellow VW drivers Matt Bolton/Robert Bryden by four seconds.
Danny and Geoff Tierney won Class D in their Toyota 86 while the sole representative in Class E, Hayden Auld, finished an impressive 28th outright in his Hyundai Excel.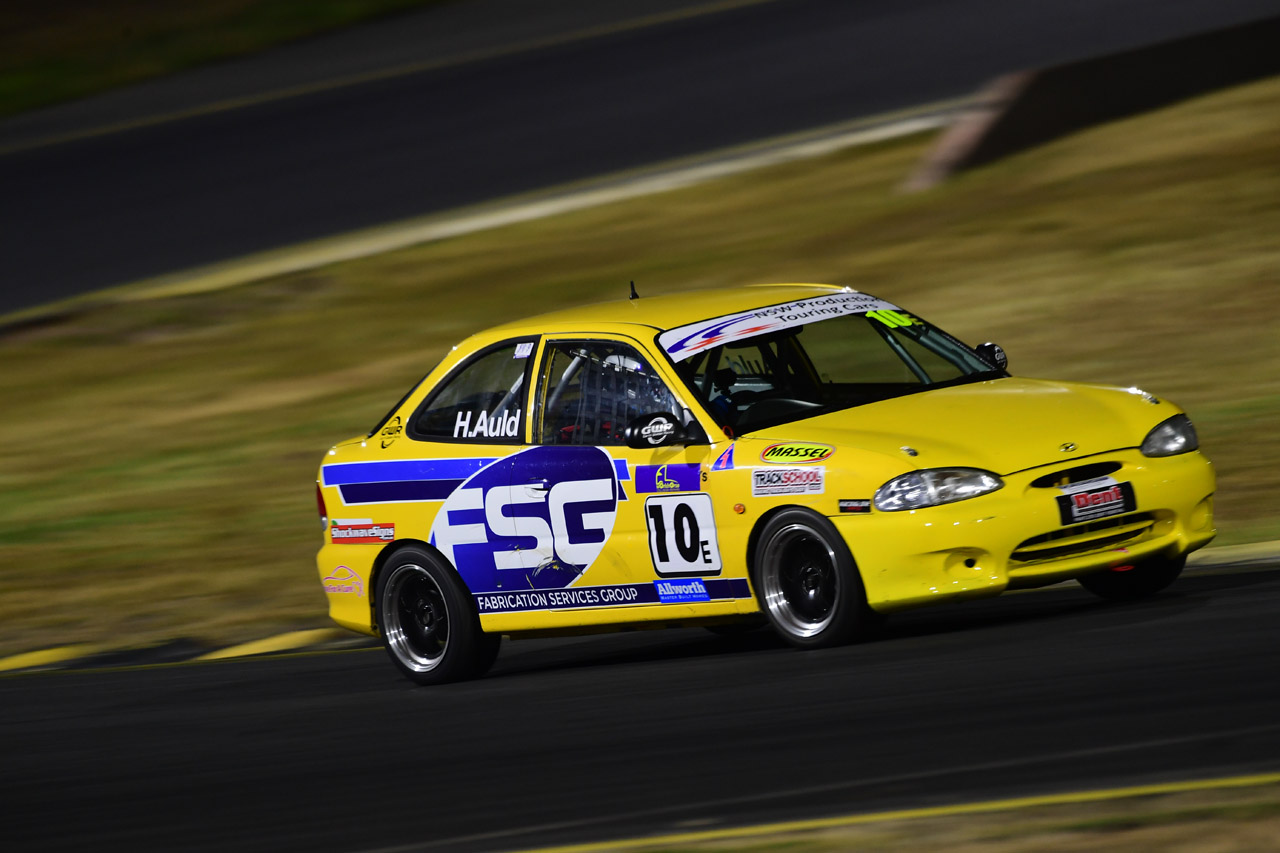 Earlier in the day, Cameron Crick won the Driver A sprint race while Tyler Mecklem took out the Driver B race.
Watch the Driver A sprint race HERE.